Astor Bannerman was approached by the charity Safe Anchor Trust to install a changing table in their newly refurbished vessel, the Safe Anchor Lady.
Safe Anchor Trust is an independent charity that provides enjoyable, safe and therapeutic boat trips for those in people community who are disadvantaged through physical or mental disabilities, social isolation, age or social deprivation.
"We are fortunate to be able to cruise on one of the country's most picturesque and interesting waterways, while travelling in "canal time" provides a quiet and calming experience for our passengers."

– Kevin, Trustee and Volunteer
After receiving donations in 2019, the charity turned to the local community for advice on how best to use the money. The charity held focus groups to better understand the needs of the service users, where it was highlighted that having a height adjustable changing table would be a real help.
"often there just aren't the facilities for adult changing and parents and carers are given little option but to use the floor, which is unhygienic and undignified."
The Boat: The Safe Anchor Lady
The Safe Anchor Lady is unique 54-foot broad beam boat specifically designed for wheelchair users and individuals with mobility difficulties. The boat had a complete refit early in 2020 and is equipped with an access ramp, lift, disabled toilet, an Astor Bannerman changing table and space for carers.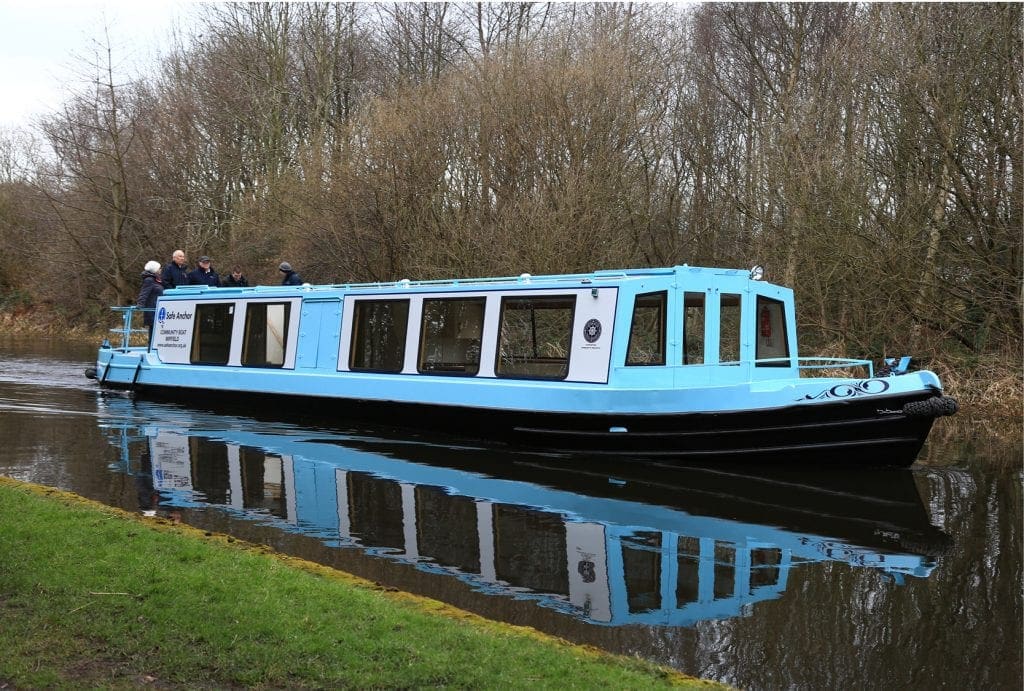 The large, centrally heated, open plan, main cabin has low level windows providing excellent views and the flexible seating means she can carry up to 6 wheelchair users. The cabin also includes a kitchen and dining facilities.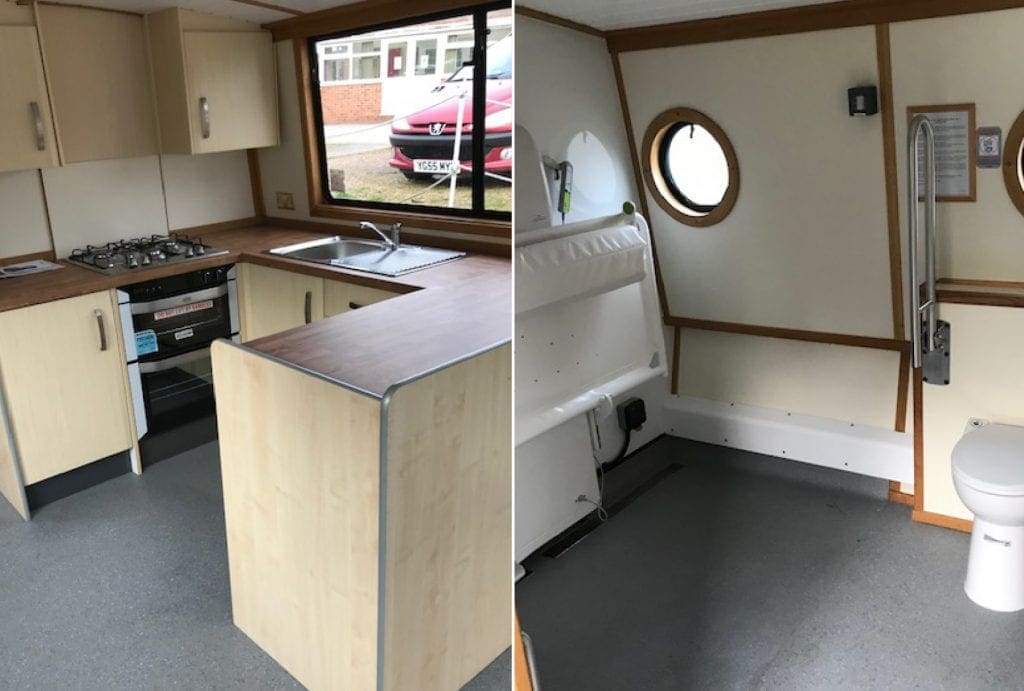 Installation:
The unit was installed at Mirfield Boat Company by one of our highly experienced installation engineers.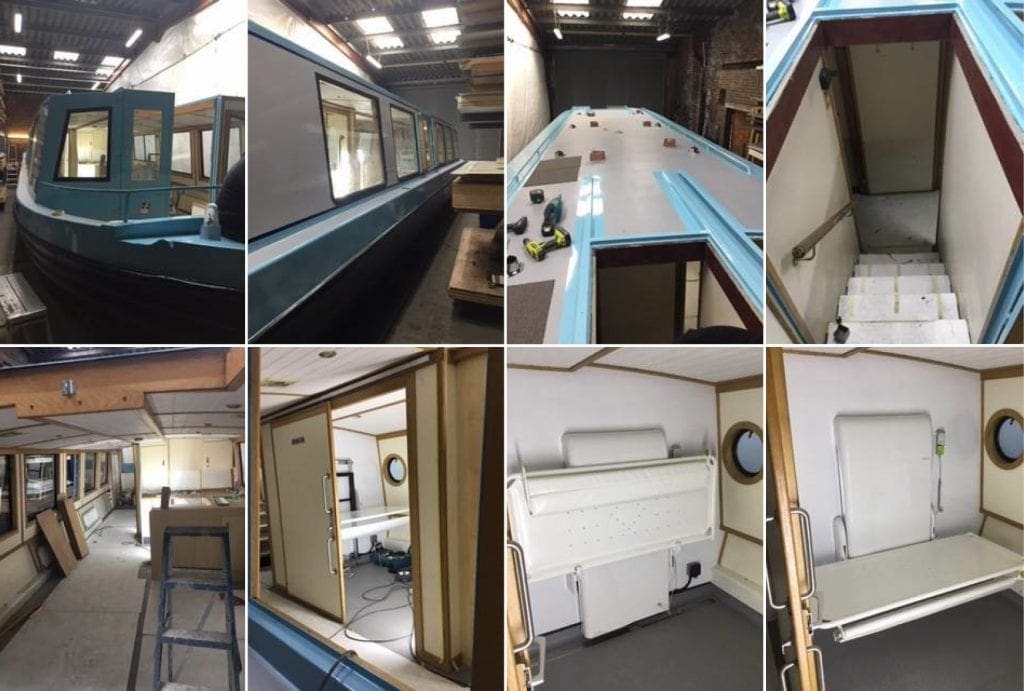 "It's not every day you get to work on a project like this and the charity provides a great service for the local community"

– Jay, Astor Bannerman Installation Engineer
The Astor CT Nivano:
Highlights:
Height adjustable to give safe and comfortable carer working height
Suitable for use in shower areas and wet rooms
Durable non-rip high tension vinyl stretcher – comfortable and easy to clean
150kg SWL (220kg option)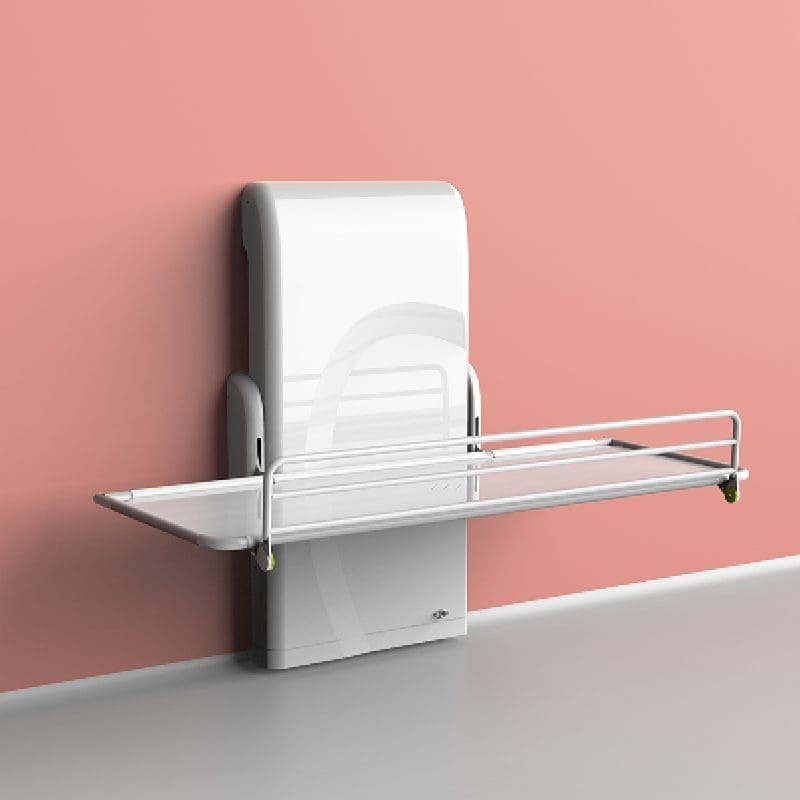 A popular choice among families and Occupational Therapists for many years, the CT Nivano is comfortable, reliable and looks sleek. It is simple to operate from a handset control and comes in a range of sizes from 1000mm up to 1900mm to suit both paediatric and adult applications.
The durable stretcher material is comfortable as well as quick and easy to clean, saving precious time. This, along with part stainless steel construction gives many years of worry-free use, even in wet and humid or multi-user environments, especially when combined with ongoing maintenance for extra peace of mind.
The 600mm travel range enables the user to be gently lifted to a safe and comfortable working height for washing, showering, changing and dressing. The platform stows neatly when not in use, held in place with twin gas struts, and features battery back-up for safe lowering in the event of a power failure.
To find out more about our range of changing tables click here
Unfortunately, due to on-going coronavirus restrictions, the charity hasn't been able to take passengers on the boat's maiden voyage, but we look forward to hearing from them in the future. Visit the Safe Anchor website to find out more: https://safeanchor.org.uk/ or follow them on Facebook to receive updates & news on when boating activities will restart