Covid-19 Measures
Astor-Bannerman are working as hard as we can to ensure we can continue to support all of you through this Covid-19 crisis. We are open for business and intend to remain open as we are essential to supporting the care industry.
I wrote to you last week and said that we were implementing best practices to minimise risk to our customers and to our staff as we complete our essential works. These best practices were implemented and now we are going to extend them further.
We are currently distributing both misting and fogging disinfection devices to our field engineers. At the end of an installation, service or repair we will be able (if you wish it) to mist or fog the work area or complete room with an anti-coronavirus disinfectant. Both options will simply require the room to be left for 1 hour before use. This service will be available later this week.
We have already implemented:
• Protective equipment/ clothing will be worn during any works:
Face mask
Gloves
Paper boiler suit
Shoe covers
• Use of hand sanitizer and regular handwashing before gloves are put on and at the end of any job.
• Daily monitoring and recording of temperature is being completed by each field service engineer. This ensures that individuals do not have a temperature and have not had a temperature during the preceding days. We are happy to share that record for your assigned engineer if required.
• We are happy to be flexible with times when our work is completed to minimise contact with you or your family members should you wish it.
• All product has an additional disinfection operation and is then cling-wrapped before despatch.
At our factory we are still at high capacity and our supply chain is still strong. Where we have not been able to home work our staff are now separated across 2 buildings so we have good social separation during working. We are following the government requirements to the letter.
Astor-Bannerman will be with you throughout this Covid-19 crisis to support you to the best of our ability.
Best regards,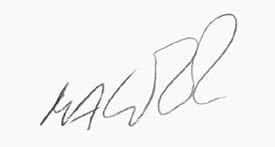 Mark Colebrook
Managing Director