Covid-19 Measures
At Astor-Bannerman we are as concerned as the rest of the community about Covid-19 and we are looking to put in place best practices to minimise risk both to our customers and to our staff as we complete our essential works.
We have no reported cases of Covid-19 within Astor-Bannerman staff. We have an open reporting system and our staff are dedicated to ensuring we support our customers throughout the next few months.
However we recognise that you and your loved ones, or the people you work with, may be part of the more vulnerable groups for Covid-19, and we would like to work with you to ensure works are carried out at times or in ways that minimise risk. We are also happy to postpone works if you wish.
We have put in place a number of measures to hopefully ensure our installation and service staff cannot be a source of infection to our customers and that they are also protected:
• Protective equipment/ clothing will be worn during any works. This will be new for every visit and disposed of in a sealed bag after each visit:
o Face mask

o Gloves

o Paper boiler suit

o Shoe covers
• Use of hand sanitizer and regular handwashing before gloves are put on and at the end of any job.
• Daily monitoring and recording of temperature is being completed by each field service engineer. This will ensure that individuals do not have a temperature and have not had a temperature during the preceding days.
• We are happy to be flexible with times when our work is completed to minimise contact with you or your family members should you wish it.
• A deep clean/ decontamination service is being investigated that can be completed at the end of any work if you wish it. We hope to update you on this in the next few days.
At our factory we are ensuring continuity of supply by separating our support workforce between two separate buildings that will not mix during the pandemic. We will maintain a policy of no-one with a cough, cold or temperature being allowed to attend work in line with government recommended best practice as a minimum.
From Tuesday 17th March we are introducing a practice to disinfect all of our products and then cling wrap them before shipping.
I hope this pandemic passes quickly and that Astor-Bannerman can support you through this time. Please talk to us to ensure we work together to provide you with the service you want. Also if you hear of other best practices please let us know so that we can review their implementation at Astor-Bannerman.
Best regards,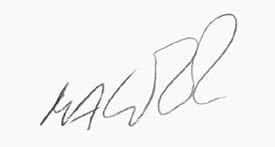 Mark Colebrook
Managing Director