How to design an accessible bathroom
The 6 simple steps to follow when creating an accessible bathroom, taking you from design right through to fruition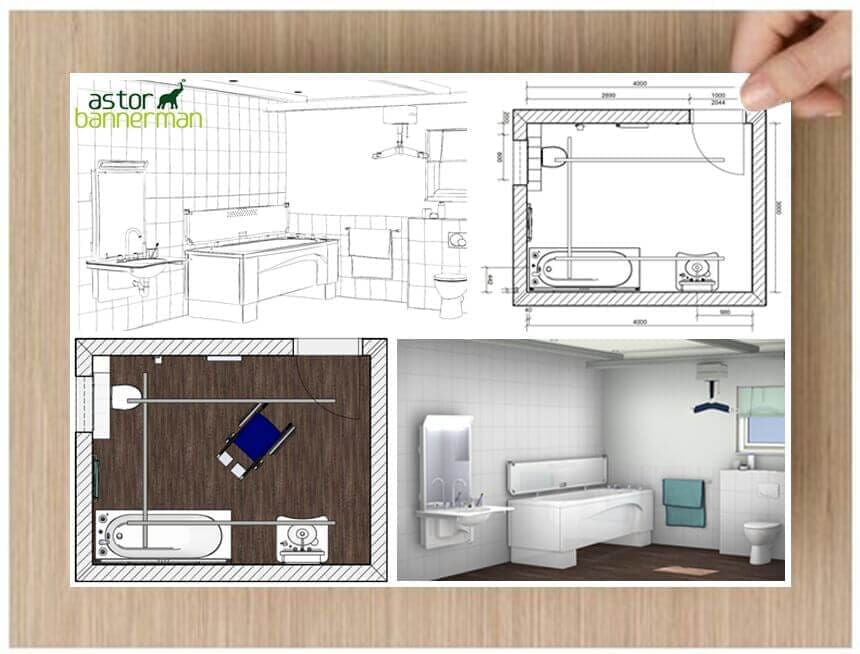 Safe moving and handling techniques
Top tips for safe moving and handling from Independent Living to reduce the risk of injury to both the client and care giver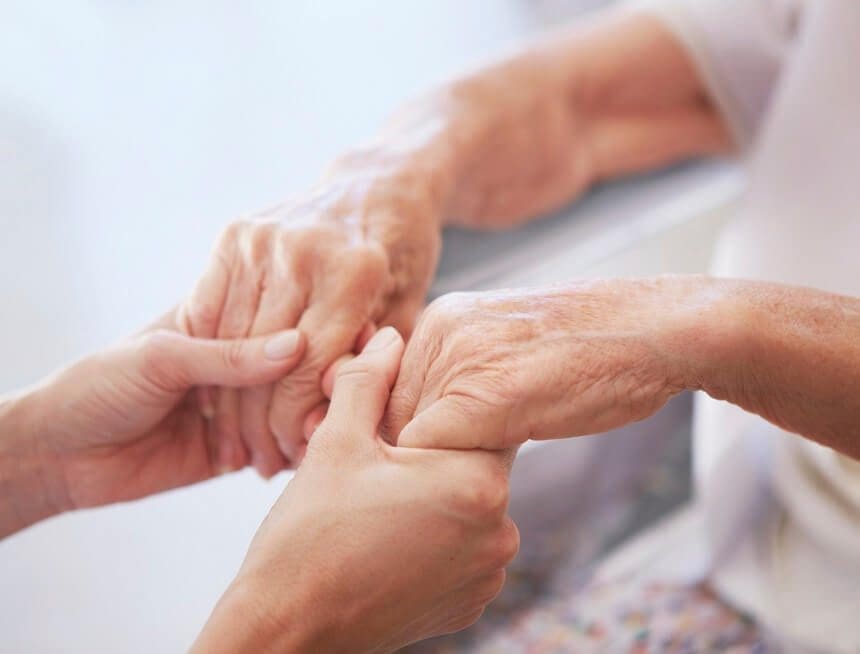 Changing Places best practice design
A no fuss guide explaining how to achieve an accessible Changing Places compliant room layout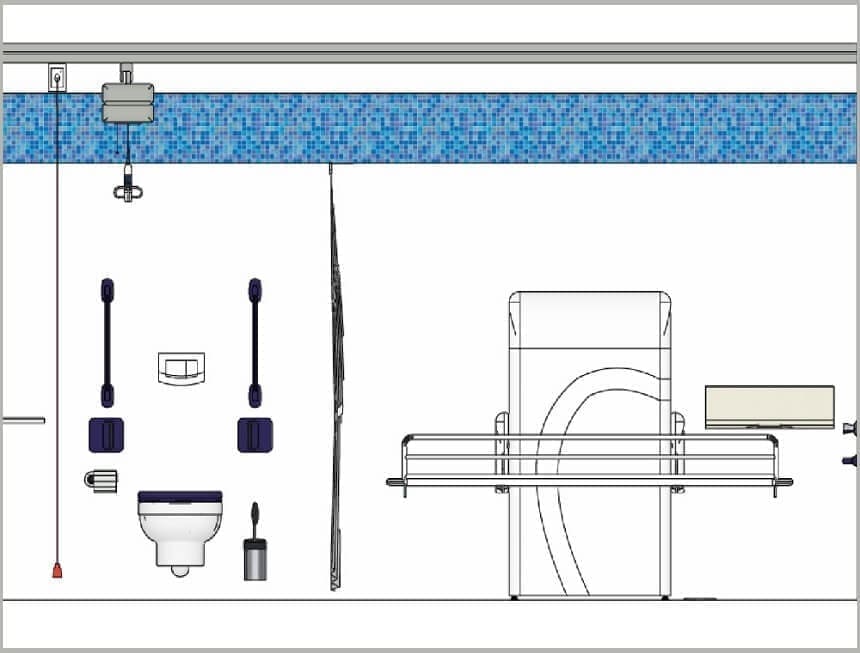 Useful Links

Looking for project funding, access advice, charity support or a disability online resource? Here are some helpful links which may be of interest…
The Kings Fund: Useful resources including white papers> Ideas which change health care.
The Cost Benefits of Ceiling Hoists
The Joshua Wilson Brain Tumour Charity: AKA Super Josh! Have partnered with OpeMed and Astor Bannerman as Aveso to raise awareness for Changing Places in the UK.
Changing Places: The Changing Places Consortium has launched its campaign on behalf of those people who cannot use standard accessible toilets. This includes people with profound and multiple learning disabilities and their carers, as well as many other disabled people.
Aveso A company that offers free design, advice and support for Changing Places Toilet planning.
Disabled Go: An online access guide for a large range of venues across the UK which are accessible to the general-public. To view the accessible venues see website.
Muscular Dystrophy UK (Trailblazers): UK based charity for people living with muscle-wasting conditions in the UK. They provide vital information, advice, resources and support for people with these conditions, their families and the professionals who work with them.
Centre for Accessible Environments: CAE is concerned with the practicalities of inclusive design in the built environment and provides information, design guidance, training and consultancy services.
Hodges Model Blog: Provides a space for reflections on a Health, Social Care and Informatics model with universal potential in terms of application and users.
Independent Living – UK based community site which provides news, views and product information designed to assist with living independently. It is a completely open resource for the use of disabled and elderly individuals, health and social care professionals and family carers.
National Back Exchange – UK based multidisciplinary group for those with an interest in backcare and prevention of work related musculoskeletal problems
DLF – UK national charity that provides free, impartial advice about all types of daily living equipment and mobility products
Back Care – Independent national charity registered as the National Back Pain Association that helps people manage and prevent back pain
College of Occupational Therapists – British Association / College of Occupational Therapists is the professional body for occupational therapy staff in the UK
Institute of Occupational Safety and Health – IOSH is Europe's leading body for health and safety professionals, with nearly 33,000 members worldwide, including 13,000 Chartered Safety and Health Practitioners. The Institution was founded in 1945 and is an independent, not-for-profit organisation that sets professional standards, supports and develops members and provides authoritative advice and guidance on health and safety issues. IOSH is formally recognised by the ILO as an international non-governmental organisation
Moving and Handling People – Moving & Handling People is an annual CPD accredited event organised by Disabled Living Foundation
LOLER – Lifting Operations and Lifting Equipment Regulations
CHUC – A site to promote the interests of those disabled people who need to use hoists and particularly those who need, or prefer, ceiling track hoists. The lack of ceiling track hoists in away from home accommodation (hotels, guest houses and self-catering accommodation) severely limits many disabled people's ability to go away for leisure, business, or important social events.
HSE Statistics on Work Related Injuries in Health and Social Work
Social Care and Health in Hampshire, UK
Nursing Times (Jan 09) – Manual handling using a sling hoist
Papworth Trust – Solutions to UK Care Crisis
Evidence Based Research: June 2009 The effectiveness of ceiling hoists in transferring people with disabilities.
Nursing Times (Mar 05) – Determining the space needed to use a mobile and overhead patient hoist
UK HSE – Risks to Service Users Known to Self-Hoist and Transfer Using Ceiling Hoists. A general article from the UK HSE issued Feb 2010. The OT200 addresses many of the issues raised in this article with its automatic manual emergency lowering.

See if you are eligible for a Disabled Facilities Grant (DFG), what you could be entitled to and how to apply as well as how to get social services assessments.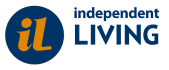 Online resource for OTs, physiotherapists, health professionals and families giving free information regarding daily living and legal advice, promoting dignity and independence.

The Changing Places Consortium launched its campaign in 2006 on behalf of people who cannot use standard toilets. Find out more information about the campaign.

Read about the research of MDUK to find effective treatments and cures to beat muscle-wasting conditions as well as find support for individuals and professionals.

Disabled access review website which aims to inspire people to try new places. Discover a new accessible place today.

The team at Aveso are passionate about Changing Places toilets. They have supported the official Changing Places campaign since 2013 (Official Sponsors 2013 – 2020), and can provide free, expert advice on all aspects of the Changing Places planning and design process.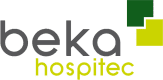 Highly respected international equipment manufacturer of nursing and therapy equipment. Part of the Astor-Bannerman group of companies based in Germany.