About Changing Places

The Changing Places toilet initiative is about having fully accessible facilities for people who are unable to use a standard toilet, making venues much more accessible for all.
In the UK, there are 11.4 million disabled people who require accessible toilets and over 230,000 people who need the additional support which Changing Places toilets provide. This can be broken down as follows:
130,000 older people
40,000 people with profound learning disabilities
30,000 people with Cerebral Palsy
13,000 people with acquired brain injury
8,500 people with Multiple Sclerosis
8,000 people with Spina Bifida
500 people with Motor Neurone Disease
As experts and manufacturers of specialist changing, hoisting and moving and handling equipment, Astor-Bannerman support the Changing Places toilet campaign by offering expert advice, services and solutions to venues.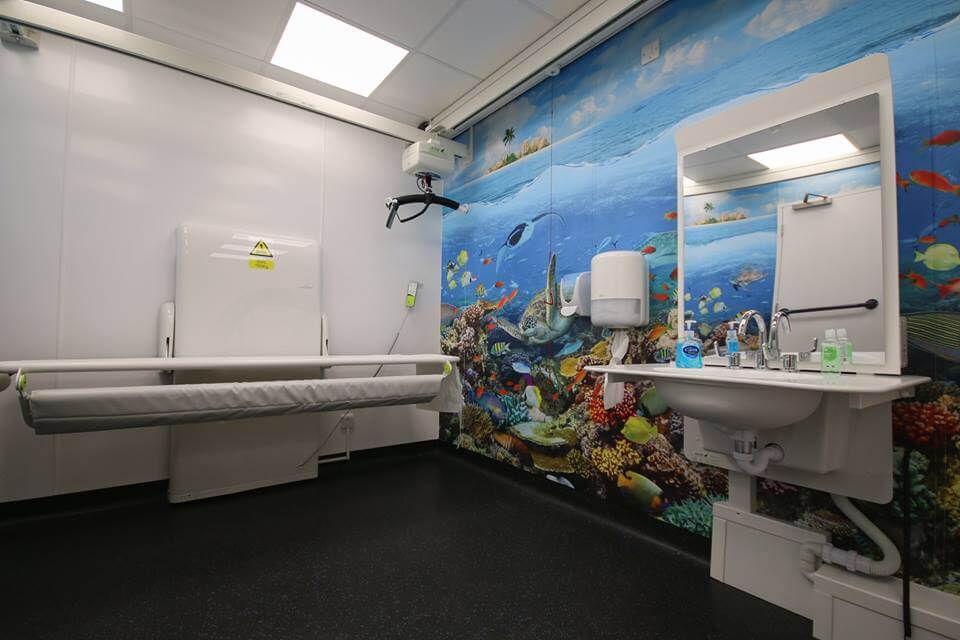 Changing Places useful guides and downloads
What are the Changing Places requirements?
Changing Places toilets are larger than standard disabled/accessible toilets and include additional equipment and items which allow people with various and complex disabilities to the use the toilet safely and comfortably.  It is important that these features are all installed to make sure the toilet meets requirements and is suitable for those who need it most.
REQUIRED CHANGING PLACES EQUIPMENT:
Ceiling track hoist for full room coverage
Adult size height adjustable changing table
Peninsular WC
Wash basin – Preferably height adjustable
Privacy Screen
Emergency alarm system
Grab rails and drop-down support rails
Hand drying equipment
Large waste bin and sanitary/medical waste disposal bin
Full length mirror
Large paper/couch roll and dispenser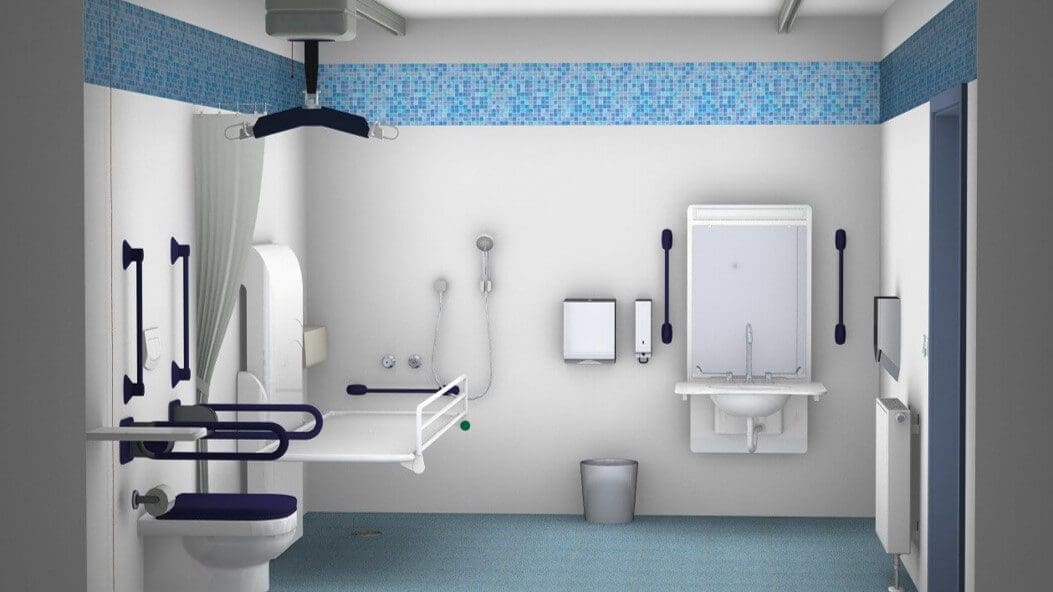 CHANGING PLACES TOILET ROOM DESIGN

The British Standard BS 8300:2009+A1:2010 Code of Practice states that Changing Places toilets should be provided in addition to standard accessible toilets and baby changing facilities. They should be in all new publicly accessible buildings such as transport hubs, shopping centres, concert halls, hospitals, church halls, educational facilities, residential establishments, civic centres, arenas and stadia.
The team at Astor-Bannerman are experts in the provision of Changing Places toilets and accessible design, on hand to guide you through the planning stage, installation and maintenance of the facility.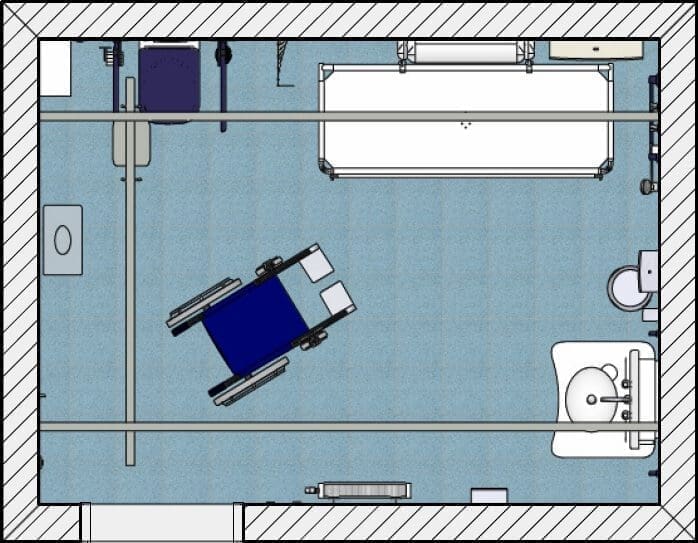 Typical Changing Places toilet design for a 3x4m (12sqm) room.
Changing Places Toilets by Aveso
Aveso is a joint partnership between Astor-Bannerman and OpeMed. Together, we are the official sponsor & manufacturer of the Changing Places campaign. Through our continued dedication to Changing Places, we've been lucky enough to build some fantastic business relationships with numerous large and high profile organisations which has resulted in new facilities being installed at:
Asda & Tesco
Welcome Break
National Trust
Premier League Football Stadia
Network Rail
Wetherspoons
Amusement Parks
Museums
Hospitals
Shopping Centres
Airports
Contact us today to see how we can help you install a fully accessible Changing Places facility

CHANGING PLACES CASE STUDIES
On Thursday 8th November, Astor-Bannerman will be heading to Manchester for the Kidz to Adultz North Exhibition.  Come along, meet the team and get a chance to see our new CTX Changing and Showering Table up close, along with many other items in our range.  And of...
read more