To assist with your specialist adaptation project, below are some of the commonly requested resources along with technical drawings and installation documents for the  Astor Bannerman range of products.
Can't find what you're looking for or you would like more information,
please get in touch with our team on 01242 820820 or email sales@astorbannerman.co.uk
VAT Exemption Forms + T&C's
Below are our commonly requested forms regarding payment terms and VAT exemption. Click the links to download the forms:
BIM FILES & CAD DRAWINGS
Click here to access our BIM library
CAD Drawings can be downloaded using the product links below.  If you have the appropriate software, you can also download CAD blocks to place directly in your technical drawings. Links to these can be found below.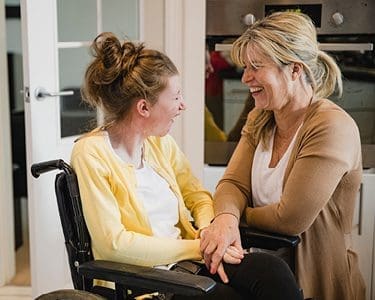 Hoists and Transfer Solutions
A2B Ceiling Track Hoist
Carlo Eco Mobile Hoist
Ora Eco Standing Aid
Accreditations and Safeguarding
Under the Construction (Design and Management) Regulations 2015 (CDM), all parties involved in a construction project have a number of legal duties to perform. Upon choosing to work with Astor Bannerman on your specialist project, we assist all parties in ensuring the safety of all, and that of the people maintaining or using the facilities thereafter. CDM 2015 focuses on making health and safety a vital part of construction projects and as such, Astor Bannerman will plan and manage the works right from the onset.  This will reduce cost, reduce delays and future proof your investment.
Reduce risk, reduce accountability, on time and on budget…

More info
Constructionline is a partnership between the private Capita and the public Department for Business Innovation and Skills (BIS) with the remit of reducing bureaucracy during procurement procedures. This register and our Constructionline details are available online for main contractors to research us and the twenty-two thousand other pre-qualified suppliers in about one thousand categories, covering the public and private sector.

More info
WRAS Approved: All components are WRAS approved and provide Fluid Category 5/Fluid Category 3 back flow protection as appropriate. This only applies to systems identified as WRAS approved. Please contact us for further details.

More info
Assessment No: 36527
Astor-Bannerman are Acclaim Accredited – a registered Safety Scheme in Procurement (SSIP) members scheme.  This demonstrates the ability of Astor-Bannerman to implement Health and Safety standards providing reassurance to our clients.  It also establishes our competence to adhere to the standards outlined in the Construction (Design and Management) Regulations 2015.  This means our skills, knowledge and experience enable us to meet required health and safety criteria at stage one of the assessment process, meaning our clients will have more time to focus on the project specific requirements.

More info
Certificate No: QEC433000/GB/Q

With the design, manufacture, sales and aftercare of our patient lifting and height adjustable bathing equipment, we officially meet the requirements of the quality management system ISO 9001:2015.  Through our consistent high-quality service and management procedures as well as the commitment to ongoing improvement and development, we have gained their official accreditation giving assurance of conformity to customer and all applicable statutory and regulatory requirements.

More info
Astor-Bannerman are the official sponsors and equipment manufacturers of the Changing Places Campaign as Aveso. Astor-Bannerman have installed Ceiling Hoists, Adjustable Sinks and Changing Tables in Changing Places projects throughout the country, from football stadia to service stations and tourist attractions and countless public spaces. Astor-Bannerman's experience at layout and installation and the ability to work with our own manufactured products sets us apart from the competition in terms of service and support.

More info
All of our external staff are subject to enhanced Disclosure and Barring Service (DBS) checks (Formally known as Criminal Records Bureau CRB) and carry identification cards for your information and reassurance.

More info
The Construction Skills Certification Scheme (CSCS) is the leading skills certification scheme within the UK construction industry and all Astor-Bannerman engineers carry CSCS cards to confirm they have appropriate training and qualifications to carry out all work required to the highest standard.