Building innovative care solutions through partnership, knowledge, experience and integrity
We truly believe our Care Home Equipment offering and care proposition is unique and market leading. Built on more than just innovative products – we believe in partnership, consistent support, ongoing training and continual improvement.  
Our research and development is ongoing to ensure that we continually improve our product offering, creating desirable products that you would choose for your own home, with unique and often hidden features to support.
And whilst our products look and feel homely, we understand the demands in a care environment, so they are also built to last, using amongst many quality focused features, our unique bearing system, GRP panels, quality components and superior build processes. 
Training for Care Homes
We offer a range of training and support options to enable you to plan, design and install the best and most appropriate equipment for your Care Home project. 
How can we help?
Our skilled team have many years' experience of planning and installing equipment within Care Homes. Please do get in touch if you need help or advice.

Astor Bannerman is a trusted partner offering quality and reliability

We do not just sell product –we build relationships with on-going support

We invest heavily in product development creating the best product options

Astor Bannerman works with you to find solutions to suit your needs

In partnership we train, we listen, we refine & develop
For Care Home professionals and your team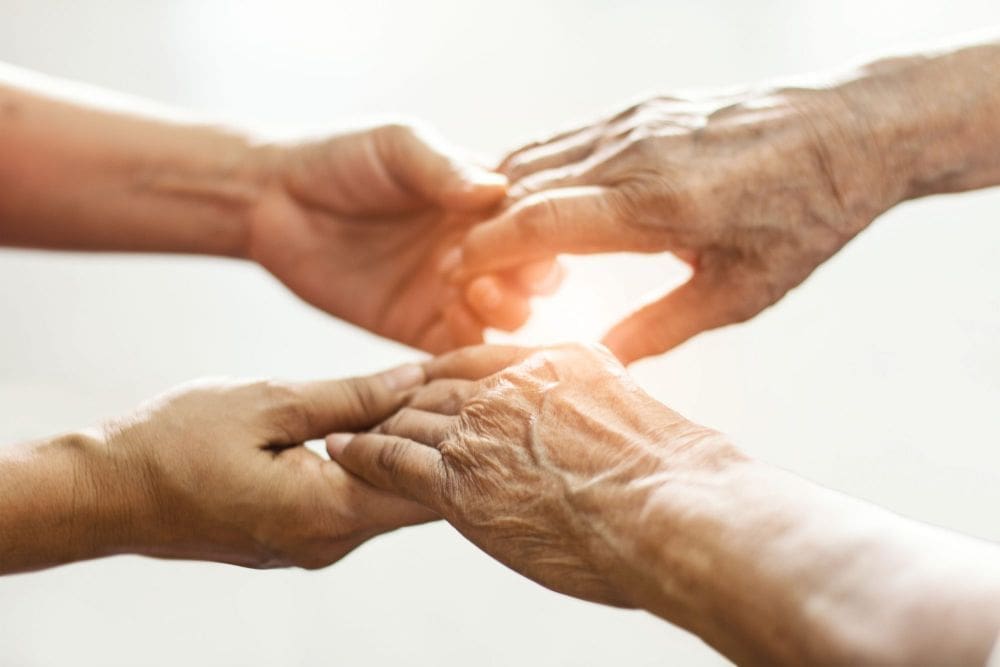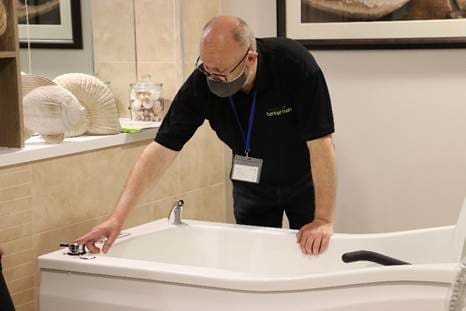 Many years of experience of working with some of the UK's leading care home providers allows our team of specialists to provide bespoke expert advice, assessing your care home equipment needs within your environment and providing suitable product solutions.
Our in-depth knowledge has allowed us to truly understand the patient needs of the care home environment, its residents and employees.
Our people-centered approach ensures that carers have the confidence of a smooth patient handling experience in a stable and supportive environment whilst maintaining the dignified care and support for each resident. 
We are able to provide expert knowledge and support throughout every step of the process – from inception through to installation. From our support on site surveys and assessments to product demonstrations or team meetings and training. 
We are committed to providing free advice, design consultancy, training and support to contribute towards better standards with the care sector.
Supporting the longevity of independence and continued mobility for residents
The well-being of carers and reducing the risk of injury at work
The on-going need for hygienic solutions and minimising cross contamination risk, particularly pertinent by the on-going management of the effects of Covid-19 
We pride ourselves on providing high-end built to last products, reducing the overall cost of the product over its lifespan and giving reassurance of patient safety.
Due to our recognition of the importance of understanding dementia, we run a programme of dementia friends sessions internally to ensure that we retain a high level of awareness and understanding of the disease and impact it has. Due to this work our R&D reflects the needs of those caring for and living with dementia.

View our Care Home Equipment
Details on our product range suitable for care homes are available below, alternatively should you wish to discuss your requirements with one of our specialists please contact us here.
Care Home Bathing Solutions
Changing Tables for Care Homes
Wash Basins for Care Homes
Patient Handling Solutions for Care Homes
Care Home Showering Solutions
Care Home Hygiene Products