We are delighted to announce that KwickScreen and Astor Bannerman will be partnering to offer fully customisable and supremely functional privacy screens for Changing Places Toilets, SEND Schools and Care Homes.
Privacy screens perform a vital function in a range of settings, providing privacy for and maintaining the dignity of people who need carers or family members to be present while certain activities are undertaken (such as using the toilet). However, historically these vital pieces of equipment have been functional rather than innovative or attractive.
In contrast, KwickScreen's privacy screen has been designed to be both durable, functional and attractive, with a patented system making it flexible and fully retractable. It is also customisable, and can be printed with a choice of artwork from a catalogue of images, or on a bespoke basis with artwork of the customer's choice.
By personalising the privacy screen, the room can be transformed in many ways:
– by including a strong tie with the venue making the room feel an integral part of the building and not an add on (see the image of a KwickScreen in situ at Leeds Armouries below)
– by using an image of a local landmark creating a familiar and nostalgic association
– creating a fun or entertaining image to enlighten the room
– by including a practical image/infographic to communicate a key piece of information or give added value to the room (eg. a wheelchair friendly route nearby)
In addition, KwickScreens can be used to divide a larger space or room into smaller areas for different groups to use.  This is particularly relevant within SEND and Mainstream Schools, Care Homes and Training Facilities, but can be a very practical solution to create space dividers in a multitude of other environments. The ability to print the screen allows each area to be themed giving the option to create reminiscence areas within Care Homes; focused training areas replicating a particular environment; or a role play area in a school eg. an airport.
KWICKSCREEN FEATURES
Printable both sides with an image of your choice to personalise your room
Engineered with a single touch point so very simple to pull into place
Patented system that holds the screen in place and allows you to retract it effortlessly
Easy to clean with standard medical cleaning products
Designed alongside microbiologists for ultimate infection control
No track or rails for entanglement and giving ultimate hygiene
Ideal for public and hygienic spaces
Water resistant and corrosion free
A sustainable replacement for curtains which are a high waste/high operational cost product
Fully recyclable
KwickScreen was founded in 2008 by Michael Korn, who was looking to address the problems of hospital-borne infections like MRSA. He saw the very real need for quick, efficient ways to isolate patients and reduce the spread of infections.
Now, KwickScreen is at the forefront of infection control in Healthcare.
Their team of designers & engineers have spent the last 12 years working alongside the NHS, creating award-winning portable, retractable hospital screens.
They now work with 151 NHS Trusts and operate in 18 countries worldwide.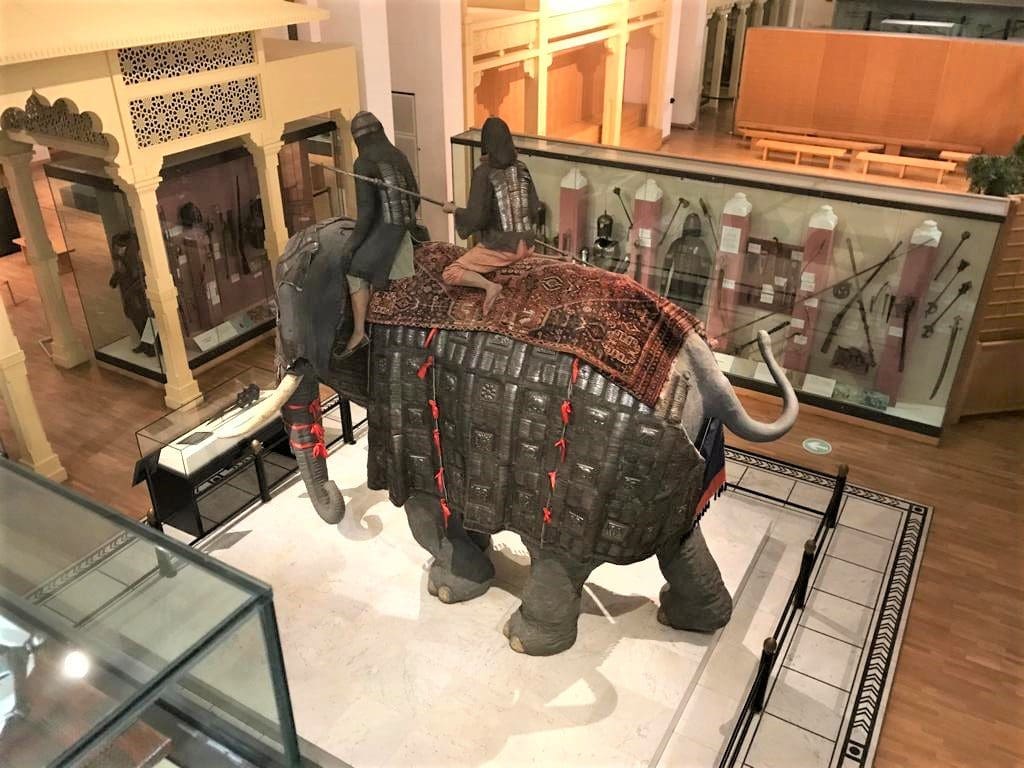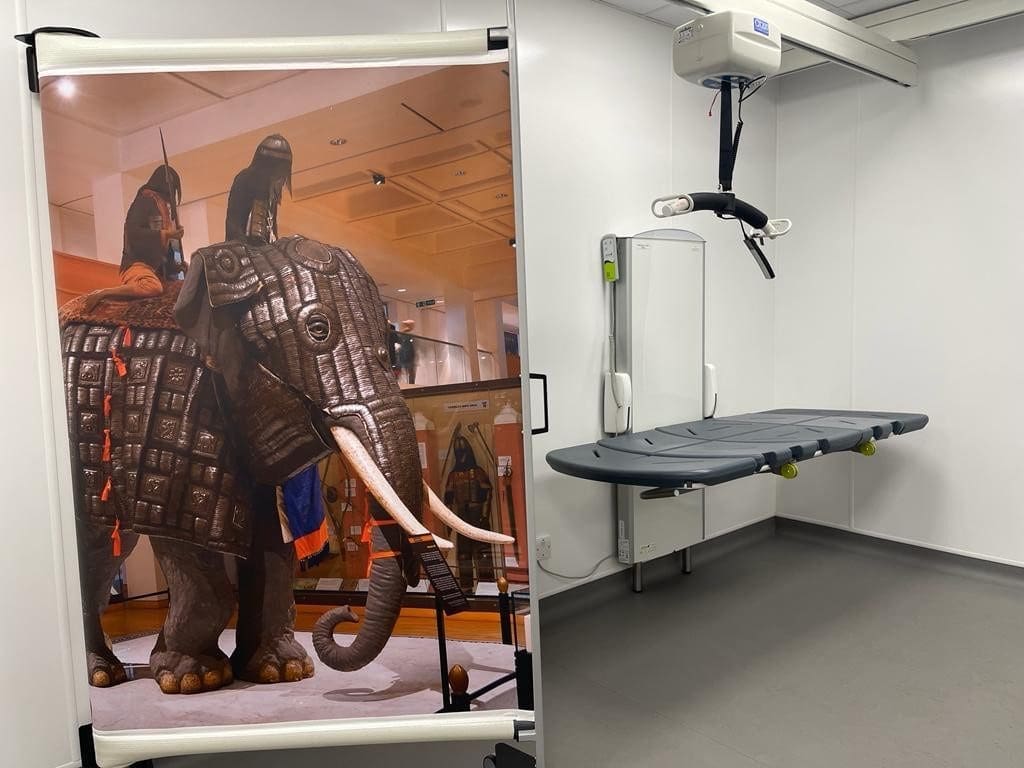 A KwickScreen Wall Mounted Privacy Screen installed in a Changing Places Toilet at Leeds Armouries Museum
Astor Bannerman has been designing, manufacturing and installing equipment for disabled people and their families in the UK for more than 25 years, with both function and style as key considerations for any new product.
Speaking about the new partnership, Astor Bannerman's Managing Director Mark Colebrook said:
"We are extremely pleased to be partnering with KwickScreen and to be able to offer our customers such a high-quality product. Privacy screens are often thought of as purely functional pieces of equipment – and functionally, the KwickScreen performs at an extremely high level. However, the ability to add your own image allows a room to be personalised or transformed completely to a themed area, and that is the true wonder of the KwickScreen. We are delighted to be taking KwickScreens into Changing Places Toilets and beyond following their success in hospital environments."
KwickScreen CEO Alan Murrell said:
"We are really excited to partner with Astor Bannerman to continue to develop innovative solutions that we are both known for bringing to the market, working closely together to help transform a space with flexible retractable screens combined with the power of print."
Want to talk about installing a KwickScreen Wall Mounted Privacy Screen?