Astor Bannerman were very pleased to support the family featured on last night's DIY SOS Big Build by donating and installing a height-adjustable bath in their home in Charlton Kings, Cheltenham.
Completed and filmed in February 2020 by Nick Knowles and his team (in very stormy weather), the project aimed to create a home that was suitable for Peter Chapman and his family, who were struggling in a building not suitable for their varied needs.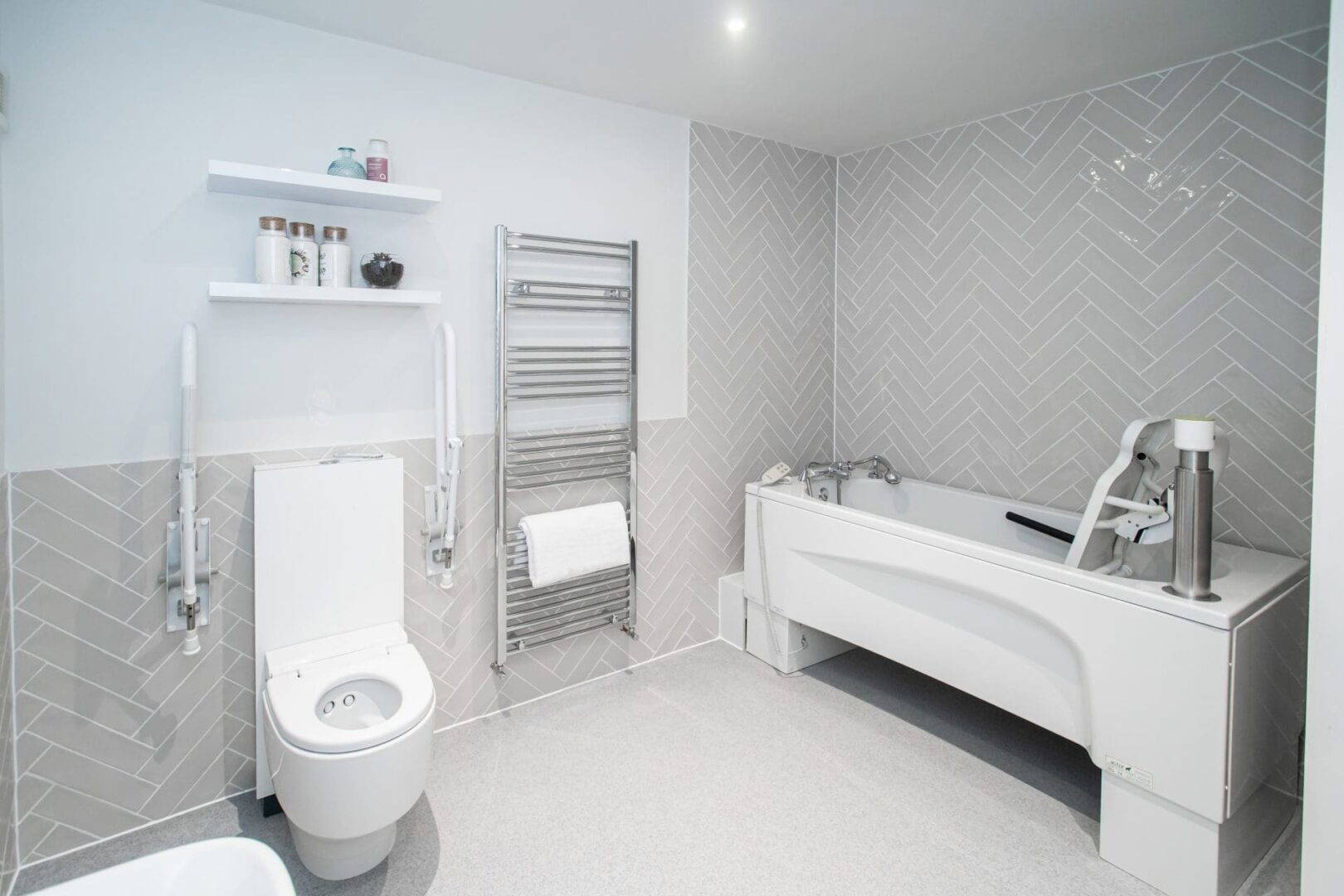 The Chapman Family's new bathroom, with an Astor Bannerman height-adjustable bath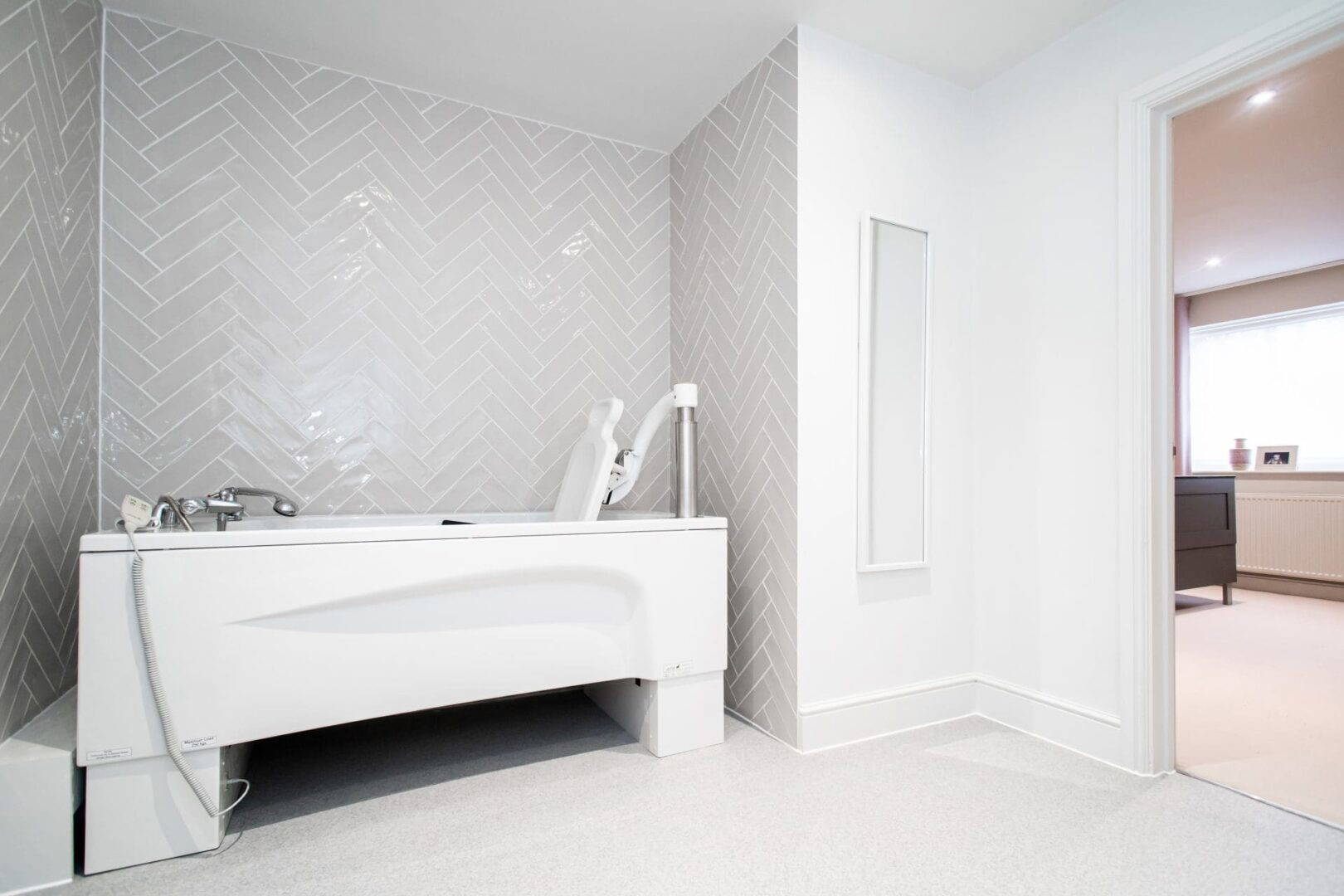 Astor Bannerman have supported 8 previous DIY SOS builds, so were more than happy to help this time. They were also pleased to be able to help a family within the local community, the Chapman family living less than 5 miles away from the Astor Bannerman offices and factory in Cheltenham.
As part of the build, it was necessary to install a bath that would enable someone with limited mobility to get in and out safely. Astor Bannerman donated and installed a height-adjustable bath with a motorised seat as part of the family's brand-new accessible bathroom.
Peter, a former car mechanic, is the primary carer for his family 24/7. His wife Sarah and daughter Suzanne both have myotonic dystrophy, a long-term genetic disorder that affects muscle function. Peter also looks after his elder brother Steve.
Peter started building an extension to adapt the house to everyone's growing needs, but the pressure of looking after his family and trying to complete the build got too much.
He was unable to finish the build, and the family's future was in genuine jeopardy. The DIY SOS team and hundreds of volunteers from near and far set to work, battling through stormy weather to finish what Peter started.
Some of the DIY SOS projects Astor Bannerman has supported over the last 10 years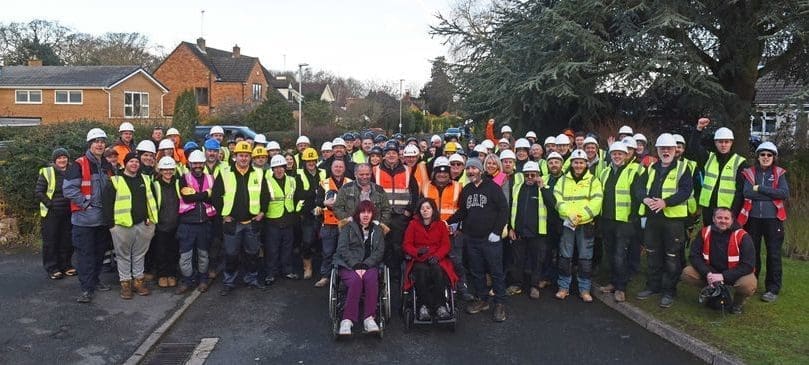 The DIY SOS team with the Chapman Family in Charlton Kings