The family-owned Marsham Court in Bournemouth has become the first UK hotel to install a Changing Places toilet, supplied and installed by Astor Bannerman, celebrating its completion on World Toilet Day 2021 (November 19).
Established by the World Toilet Organisation, World Toilet Day raises awareness of the millions of people worldwide who are unable to access appropriate toilets. According to the national Changing Places Consortium, which campaigns for more Changing Places toilets, an estimated 250,000 people, children and adults in the UK would benefit from the use of a Changing Places toilet. *Yet, as of 2020 there were just 1500 in the UK – and just 16 in the whole of Dorset.
The new Changing Places toilet includes a hoist, an adult size changing bench and generous space for a disabled person and up to two carers. The Marsham Court Changing Places toilet also has a shower.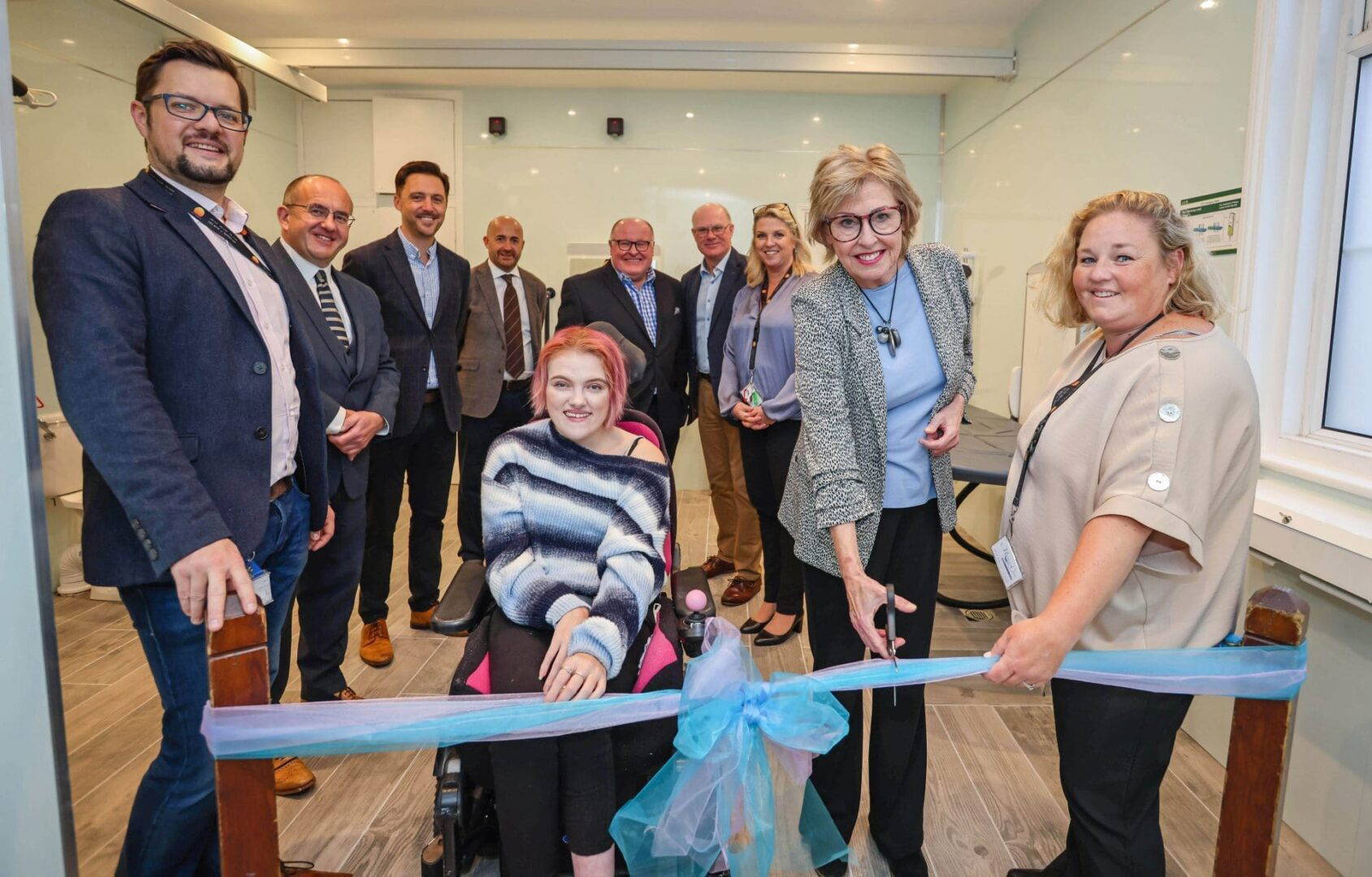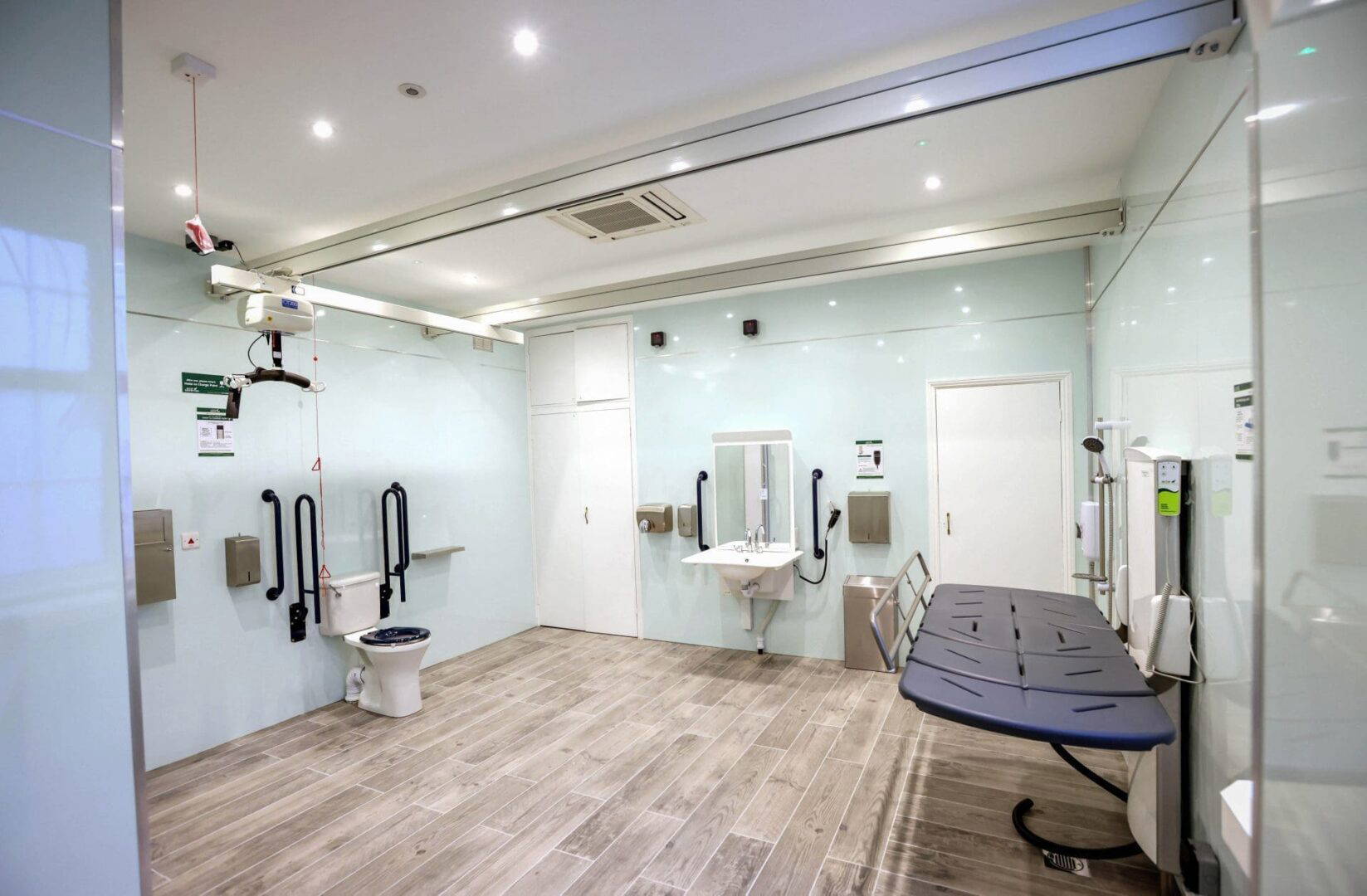 The equipment in the Changing Places toilet includes:
– ABW6 Height Adjustable Wash Basin
– Shower
– Peninsular Toilet
– Privacy Screen
– Accessories including support rails
The Changing Places Toilet was installed as part of Astor Bannerman's partnership with veteran training charity Building Heroes.
The Marsham Court secured a £70,000 grant from Bournemouth Christchurch and Poole (BCP) Council's post-covid Bounce Back Fund which it match-funded to create a raft of accessible facilities, including the Changing Places toilet, a swimming pool hoist and a Sensory Room.
Rosie Radwell, whose family have owned the Marsham Court Hotel for over 30 years said:
"We are incredibly proud to be the first hotel in the country to install a Changing Places toilet and we hope many more hotels will now follow our lead.

"Accessibility and the way in which we cater for all our guests – including those who need carers for their personal needs – is vital.

"My mother Jennie Deavin ran the hotel before losing a long battle with cancer. Her ever-increasing needs showed us some of the difficulties disabled people face and how this can simply rule out being able to go on holiday. This new facility will hopefully change that for many people."
Rosie added:
"My mum also received care from Macmillan Caring Locally, the charity which funds the Mac Unit hospice in Christchurch and until recently The Grove Hotel in Bournemouth.

"The hotel was sadly forced into closure during Covid and therefore we have named the Changing Places toilet The Grove, in its honour."
Lin Sharp, fundraising and communications director for Macmillan Caring Locally, officially opened The Grove.
She said:
"The Marsham Court Hotel have been passionate supporters of Macmillan Caring Locally for many years and we are delighted that they have chosen to remember our hotel in naming the new facility 'The Grove'.

"Sadly, our unique hotel The Grove, catering for those terminally ill, their families and carers, had to be closed due to the pandemic. It was a wonderful place, always full of laughter and gave respite and joy to so many. We are truly honoured that the name will live on at the Marsham Court."
Councillor Philip Broadhead, Deputy Leader and Portfolio Holder for Economy at BCP Council also attended the unveiling.
He said:
"We are very pleased to have awarded the Marsham Court the Bounce Back funding, which has helped them make this excellent facility a reality.

"The Changing Places toilet and the hotel's many other accessible provisions will help to enhance the lives of their most vulnerable and severely disabled visitors and guests, and contribute towards Bournemouth, Christchurch and Poole's reputation as a welcoming and inclusive place to live and visit."
Karen Hoe OBE is Changing Places Manager for Muscular Dystrophy UK, which co-chairs Changing Places UK.
She said:
"We're delighted that the Marsham Court has installed a Changing Places toilet, making it the first hotel in the UK to do so.

"These toilets make a world of difference to the 250,000 people across the UK with severe disabilities who rely on them to use the bathroom safely and with dignity. Having access to a toilet that is suitable for your needs as and when you need to, is a basic human right.

"Muscular Dystrophy UK encourages more hotels to install a Changing Places toilet to help tackle the exclusion that disabled people face on a daily basis."
ABOUT ASTOR BANNERMAN
Astor Bannerman offer the full range of products specified by Changing Places regulations, including fixed and mobile changing tables, hoists, height adjustable washbasins, toilets and accessories. They are always developing new products, and are proud to have developed the Astor Invincible, the first changing table designed specifically for Changing Places toilets.
ABOUT AVESO
The team at Aveso are passionate about Changing Places toilets. They have supported the official Changing Places campaign since 2013, and can provide free, expert advice on all aspects of the Changing Places planning and design process.