Case Study: 
Christchurch Centre, Newport
Christchurch, Newport is a church in South Wales which plays a big part in the local community. They offer meeting and conference space, host local groups, run clubs and work to help people in need.
They were keen to install a Changing Places Toilet in the building to ensure that their facilities are as inclusive as possible, and they are able to welcome families and groups with disabled members, and cater for people travelling down the nearby M4. The installation was made possible by funding from the National Lottery.
"We wanted to install a Changing Places Suite to ensure that our building was inclusive and available to all. This was part of a wider project to provide an accessible facility. It's been really easy working with both Astor Bannerman and the National Lottery!"
Gavin Smith, Deacon
Easy access needed for regular and first time visitors
Needed to accommodate those with complex needs
Fully height adjustable changing table and wash basin needed to optimise usability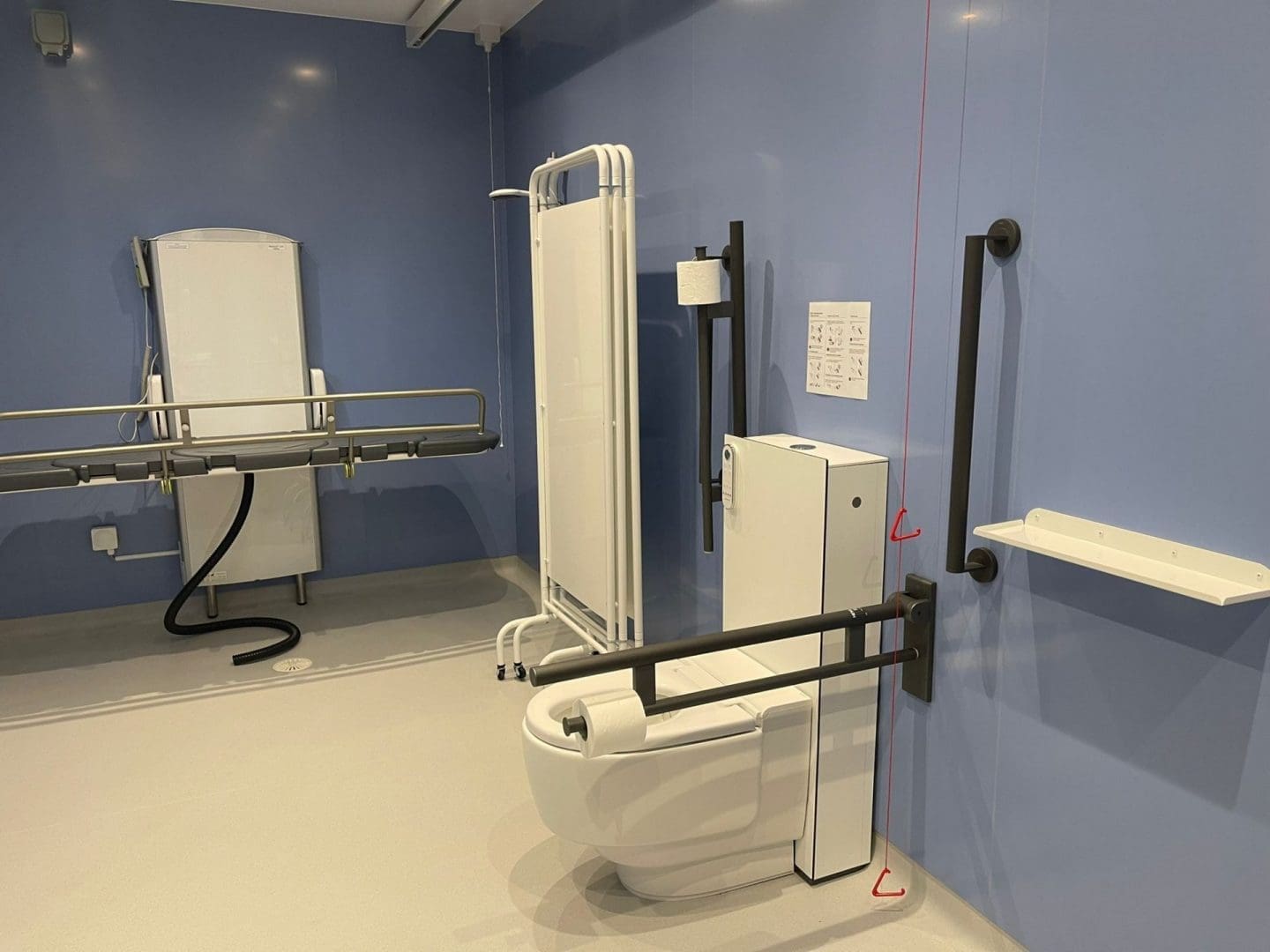 Astor Bannerman supplied and installed a height-adjustable changing table and a height-adjustable washbasin with integral mirror and soap dispenser, specifically designed for use in public Changing Places Toilets.
The Changing Places Toilet was adapted from an existing toilet space and is situated off the main lobby (with wide doors and ramp) to give easy access for all visitors to the church.